There is further disruption to travel as weather intensifies around the UK, with the possibility of blizzards later in the week.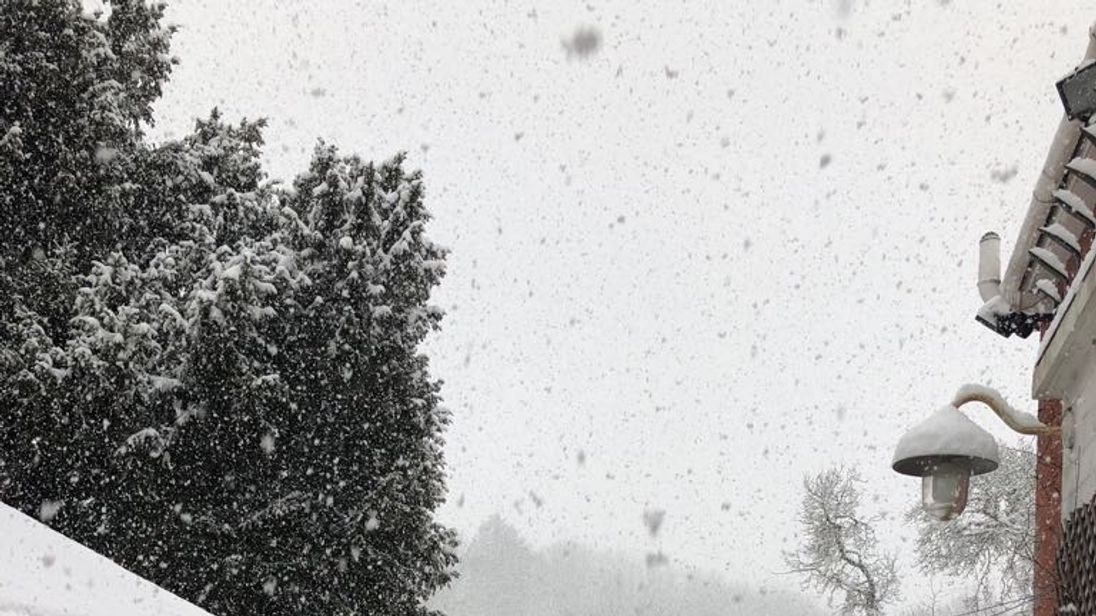 (SKY News) Dozens of flights and train services have been cancelled across the UK as parts of the country have been blanketed with heavy snow.
Amber weather warnings have been issued by the Met Office across the South East, northeastern England and the East Midlands amid snow accumulations of up to 15cm.
The warnings, which indicate a possible risk to life, will remain in place until 12pm.
Temperatures across most of the UK have fallen below freezing, with the mercury dropping to -6C in Aviemore, Scottish Highlands, on Tuesday morning.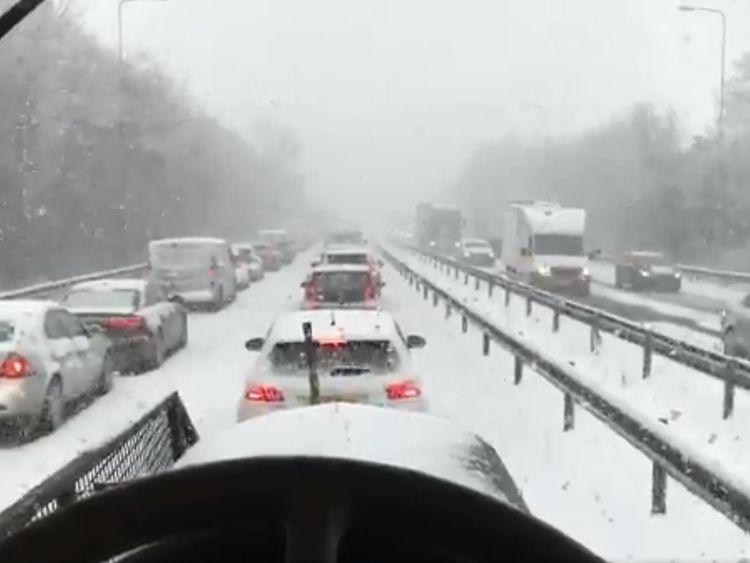 On the roads, long delays have been reported on the M20 in Kent and the M62 in Merseyside after serious collisions.
Meanwhile, hundreds of schools have been closed in East Sussex, Essex, Kent, North Yorkshire, Norfolk, Lancashire, West Yorkshire, Surrey and Staffordshire.
An amber warning is also in place for the northeast of England and Scotland between 6am on Wednesday and 12pm on Thursday, with up to 40cm (16in) of snow expected to fall during that period.
There could be blizzards, gales and sleet on Thursday as Storm Emma hits the cold air already over the UK.
The wind chill, which could see parts of the country drop as low as -15C (23F), is on par with forecasts for parts of northern Norway and Iceland.
A less severe yellow warning is in place until Friday across many other areas of the UK.
Hundreds of trains and dozens of flights have been cancelled as a result of the harsh conditions.
Met Office forecaster Marco Petagna said people should "try to avoid" travelling where and when the amber warnings apply.
Schools could also be hit by closures due to heavy snowfall this week.
Paul Whiteman, general secretary of the National Association of Head Teachers (NAHT), said: "Schools should stay open if they possibly can but safety concerns are the most important.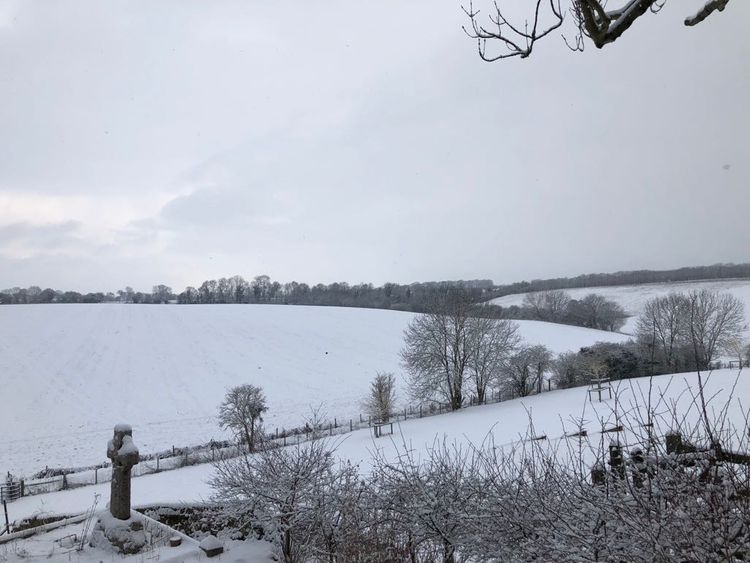 "If it's not safe for the school to be open then it is fine to close."
The Met Office said rural communities could be cut off, with power outages and disruption to mobile phone services likely.
Dozens of Greater Anglia trains are no longer running on Tuesday, while South Eastern passengers were told to finish journeys by 6pm on Monday to avoid disruption.
Passengers were also warned to expected delays and cancellations on c2c, London Overground, South Western Railway, Southeastern, Stansted Express and TfL Rail.
Train operator Great Northern said it would run a "heavily reduced timetable" on Tuesday.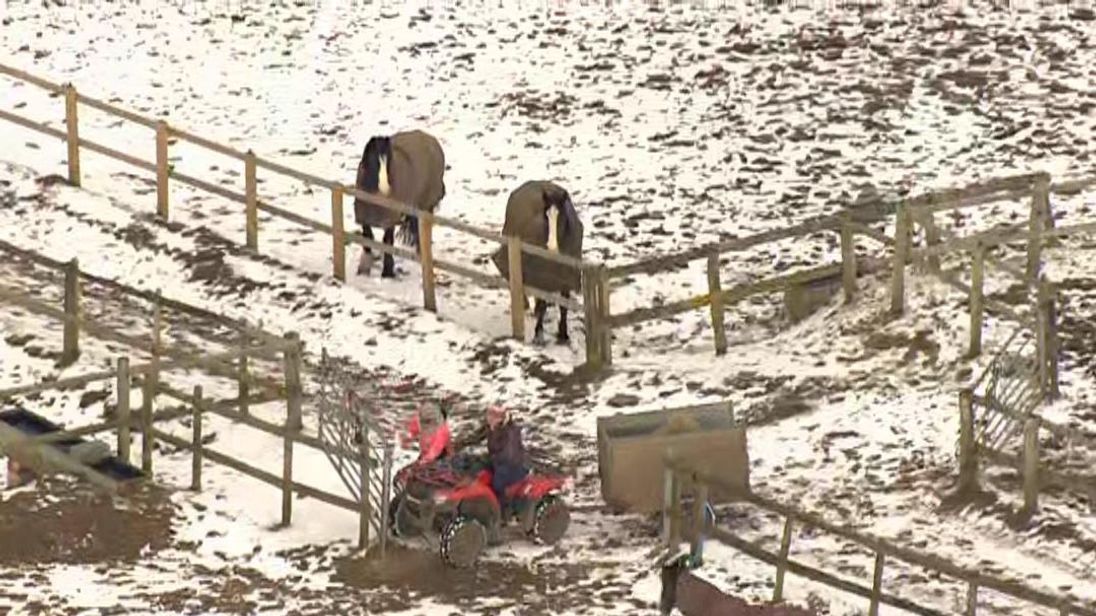 British Airways said it had cancelled over 68 short-haul flights.
Public Health England has urged people to check on elderly or vulnerable neighbours during the cold spell.
Members of the public have also been asked to look out for the homeless and report anyone sleeping rough in the freezing conditions to their local council.
Sky News weather forecaster Chris England said the snowfalls are set to become more severe this week.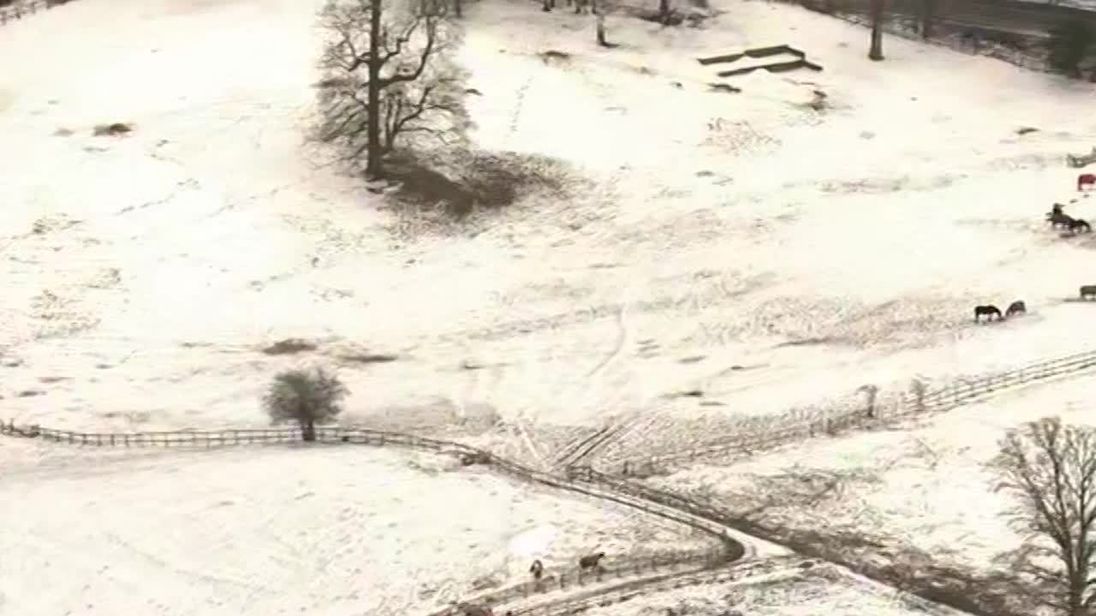 He said: "Britain will be near freezing all day, with a bitterly cold wind.
"Wednesday will bring widespread snow showers, some heavy. It will be very cold, with many places not getting above freezing all day.
"Thursday will bring further heavy snow showers and the risk of more general snow in the South."